FOR IMMEDIATE RELEASE - August 2, 2021
PRESS CONTACTS:
Joseph Duong - jduong@janm.org - 213-830-5690
STATEMENT: THE JAPANESE AMERICAN NATIONAL MUSEUM URGES SENATE TO QUICKLY APPROVE THE AMACHE NATIONAL HISTORIC SITE ACT TO PROTECT WORLD WAR II COLORADO CONCENTRATION CAMP
---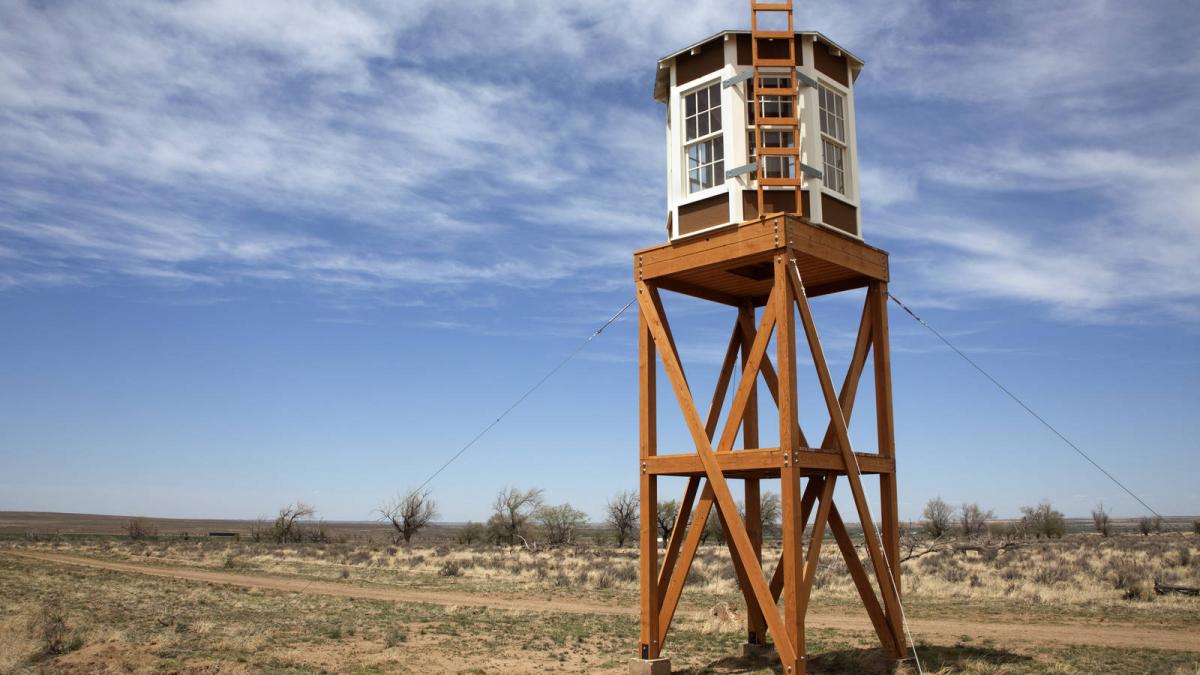 LOS ANGELES—The Japanese American National Museum (JANM) applauds the House of Representatives for passing bi-partisan legislation that will preserve the Amache National Historic site which was a 1940s concentration camp near Granada, Colo. where 7,300 people of Japanese ancestry were incarcerated during World War ll. 
The bill, the Amache National Historic Site Act (H.R. 2497), will permanently protect the former camp as a unit of the National Park Service (NPS). It now moves to the U.S. Senate for approval. 
"It is incumbent on the Senate to quickly approve this legislation, and JANM urges its quick passage so that the bill can proceed to President Biden for his signature into law," said Ann Burroughs, JANM President and CEO. "The former incarceration camp of Amache represents a dark chapter of U.S. history that must be permanently preserved as a place of learning and a site of reflection. The legacy of more than 7,000 people of Japanese ancestry who were imprisoned there between 1942 and 1945—most of whom were U.S. citizens—is a story that must be retold.
"As a National Historic Site, Amache will benefit from the National Park Service's expertise in preserving and protecting this national treasure for all visitors to experience," Burroughs said. "Amache symbolizes the power of place—a historic destination for pilgrimage, education, remembrance, and action."
According to the National Park Service, the Amache camp site includes a cemetery, a reservoir, a water well and tank, a road network, concrete foundations, watch towers, the military police compound, and trees planted by the incarcerees.
When it was in operation, many of the incarcerees were successful farmers, and Amache became a thriving farming center, with crops of potatoes, wheat and corn. Also, more than ten percent of Amache inmates served in the U.S. military, including the highly decorated 442nd Regimental Combat Team, the Women's Army Corps, and as nurses and instructors.

###
Established in 1985, JANM promotes understanding and appreciation of America's ethnic and cultural diversity by sharing the Japanese American experience. Located in the historic Little Tokyo district of downtown Los Angeles, JANM is a hybrid institution that straddles traditional museum categories and strives to provide a voice for Japanese Americans as well as a forum that enables all people to explore their own heritage and culture. Since opening to the public in 1992, JANM has presented over 70 exhibitions onsite while traveling 17 exhibits to venues such as the Smithsonian Institution and the Ellis Island Museum in the United States, and to several leading cultural museums in Japan and South America. For more information, visit janm.org or follow us on social media @jamuseum.
###