FREE
Join Miye Sugino, JANM 30 Under 30 Changemaker, for a virtual workshop exploring memory, loss, and reclamation. Using various techniques, we will deconstruct photographs to examine memory as fallible, and reconstruct them to explore how we might gain a sense of agency over this loss. Whether your photographs are in relation to family, history, or childhood, this workshop is about wrestling with loss in order to reclaim one's narrative. The workshop will use printed photographs, paint, and found objects around your home (optional), and is open to all ages.
Miye Sugino is a Japanese-Korean American artist and writer. She is interested in distilling inexpressible topics—like memory, displacement, and history—into an image. Her work has been recognized by the National YoungArts Foundation, U.S. Presidential Scholars in the Arts, Japanese American National Museum, and the Juniper Writing Institute, among others. She grew up in Tokyo and Los Angeles and is currently a student at Yale University. She is one of JANM's 30 Changemakers Under 30, an honor given as part of JANM's 30th Anniversary celebrations in 2022.
This workshop is part of a series of free art workshops for all ages and skill levels with some of JANM's 30 Under 30 honorees called Art Break. Art Break is made possible in part by a grant from the City of Los Angeles, Department of Cultural Affairs.
This workshop is part of JANM's 30th Anniversary Celebrations. Learn more at janm.org/30th-anniversary.

Learn More About the Artist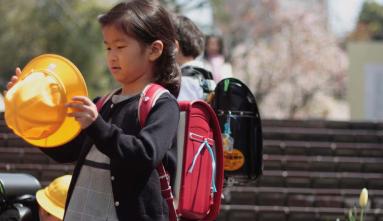 Miye Sugino—Art as Advocacy: "To me, art is a reclamation of identity"
Miye Sugino was born in Chicago to a Japanese American father and a Korean American mother. She grew up in Tokyo and Los Angeles. This fifth generation American spent half her life in Japan. Learn how her childhood impacted her perspective on her Nikkei identity, artwork, and advocacy.