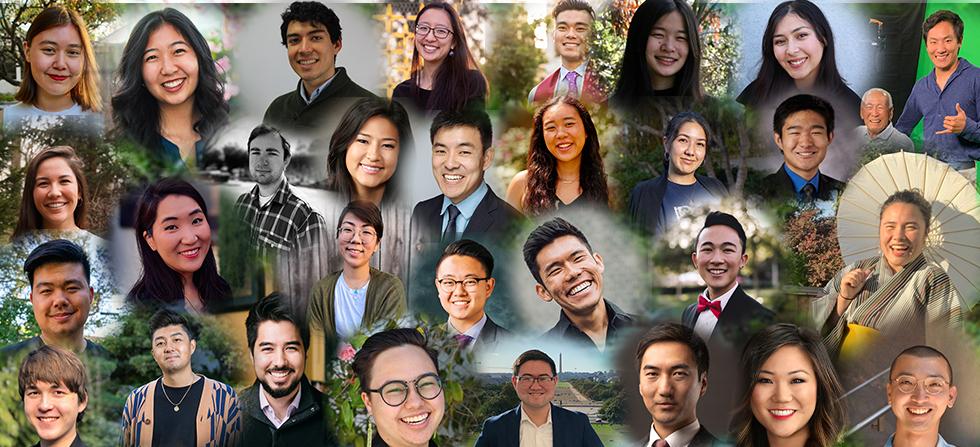 GALA DETAILS
InterContinental Los Angeles Downtown and live-streamed on YouTube
To celebrate the Japanese American National Museum's 30th anniversary, JANM recognizes 30 young people under 30 years old that are making extraordinary contributions to advance the Museum's mission through the arts, business, culture, education, politics, sports, and technology. As JANM looks to the future, the Museum celebrates the connection between the next generation and the Museum's past honorees, whose achievements have strengthened the community.
Introducing the Changemakers!
Body
JANM received over 100 nominations from across the country and thanks all nominees for supporting this important recognition. JANM recognizes that there are many changemakers in our community and are thrilled to celebrate their accomplishments!
30 Changemakers Under 30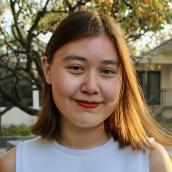 EMMA ANDERSON
Emma Anderson is a Gosei Okinawan-American radio DJ, podcaster, and software engineer whose focus is uplifting Okinawan stories and traditions. Emma is a proud Uchinanchu, and she hopes to share that pride with the greater Japanese American community through her work in audio production and software development.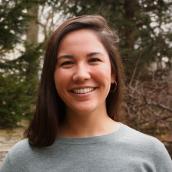 ERIN AOYAMA
Erin Aoyama is a PhD candidate in American Studies at Brown University, co-director of the Japanese American Memoryscape Project, and JANM Curatorial Assistant. With research interests rooted in Asian American studies, 20th century American history, relational ethnic studies, and public history, her work explores the possibilities of justice-informed historical storytelling.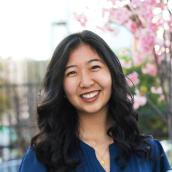 KAITLYN EMIKO CHU
Kaitlyn Emiko Chu is an entrepreneurial product designer and creative storyteller who positively impacts lives through art, videos and community organizations. She is the author and illustrator of Smiling From Ear to Ear, a children's book that aims to normalize face masks for kids during the pandemic. As a graduate of USC's Iovine and Young Academy for Arts, Technology and the Business of Innovation, she is currently a Product and Concept Designer at Apple.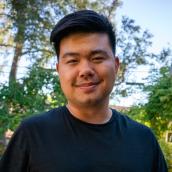 KRAIG FUJII
Kraig Fujii is an immersive technology designer specializing in virtual and augmented reality. An XR user-experience designer at Deloitte Digital, he has worked with clients such as Sony, the Los Angeles Times, and JANM. He holds a master's degree in Human-Computer Interaction from the School of Computer Science at Carnegie Mellon University.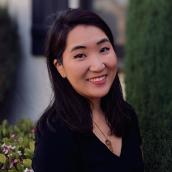 DINA FURUMOTO
Dina Alyce Fusaye Furumoto educates the public on the tangible experience of Japanese Americans and creates inclusive environments. She earned a bachelor's degree in Sociology with an emphasis in Criminology and a minor in Political Science from Cal Poly Pomona. She has worked and volunteered for Japanese American organizations around Los Angeles including Kizuna, JANM, and Go For Broke National Education Center.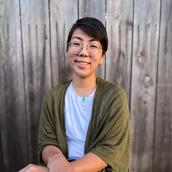 KEILA GABALLO
Keila Sachi Gaballo (they/she) is a queer Okinawan-Japanese American mama, artist, and philanthropic entrepreneur with a passion for mental health education, diverse representation, and embodied social justice. She weaves these elements throughout her storytelling as an illustrator, calligrapher, writer, and teacher.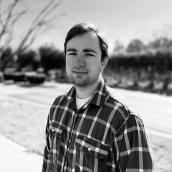 JONATHAN VAN HARMELEN
Jonathan van Harmelen is currently a PhD student in history at UC Santa Cruz specializing in the history of Japanese American incarceration. A columnist for JANM's Discover Nikkei website, he regularly contributes to various newspapers, such as The Rafu Shimpo and International Examiner, and scholarly publications such as the Journal of Transnational American Studies and Southern California Quarterly.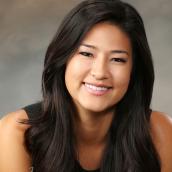 SARA HUTTER
Sara Hutter was the 2015 Nisei Week Queen where she represented the Japanese American community of Southern California on a global scale. She is currently the Community Relations Coordinator at The J. Morey Company, Inc. Insurance Agents & Brokers, where she nurtures and forms relationships within the community to ensure that the company remains an active and supportive member of the communities they serve.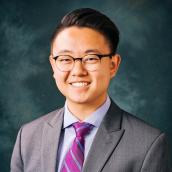 BRYCE IKEMURA
Bryce Ikemura is a Partnership Manager at TDW+Co, a full-service, multicultural marketing agency with a focus on Asian audiences. He is Kizuna's Board Chair and a Board Member At Large for the Gardena Valley Japanese Cultural Institute. He is passionate about community building through accurate representation and visibility for Asian American communities.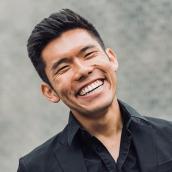 BRANDON ISHIKATA
Brandon Morio Ishikata is an educator and artist currently serving as an Honors Academic Advisor and university instructor at the University of Illinois Chicago. Passionate about the Japanese American story and empowered to uplift the Japanese American voice, Brandon has been involved with the Japanese American Citizen's League (JACL) as an inaugural JACL Kakehashi scholar, 2019 Kakehashi supervisor, and national/regional scholarship committee member.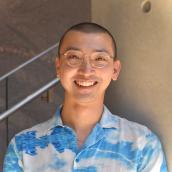 NOLAN JIMBO
Nolan Jimbo is the Marjorie Susman Curatorial Fellow at the Museum of Contemporary Art Chicago, where he organizes exhibitions and performances with contemporary artists. He received a master's degree from the Williams Graduate Program in Art History and his research focuses on Asian American and Asian diasporic artists, performance studies, and queer theory.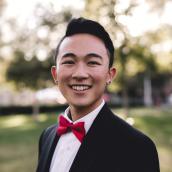 JUSTIN KAWAGUCHI
Justin Kawaguchi is a graduate student at the University of Southern California pursuing a master's in Health Administration. He is the current Co-Chair of Okaeri: A Nikkei LGBTQ+ Community, where he creates programming to foster empathy, understanding, and community amongst Japanese/Japanese American queer individuals, and serves on the National Board of the JACL.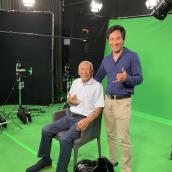 COLE KAWANA
Cole Kawana is the founder and president of Japanese American Stories, a nonprofit that develops artificial intelligence avatars to help preserve and share the oral histories of Japanese Americans who lived through World War II. In sixth grade, he conducted and filmed an oral history with his great uncle, Arthur Ichiro Murakami, an American survivor of the atomic bombing of Hiroshima. It was on display at JANM and archived at the Hiroshima Peace Memorial Museum. He is the co-presenter of The Interactive StoryFile of Lawson Iichiro Sakai which is currently on display at JANM.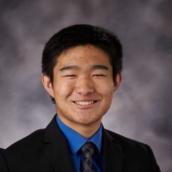 AIDAN KOSAKA
Aidan Kosaka is an advocate for Little Tokyo and the Japanese American community. He was selected to be an LA 28 Creator for the 2028 Olympic Games and chose to represent his love for basketball and the Japanese American community in his design. He founded and was the acting Director of NHoops, a league held at Terasaki Budokan designed to bring college age kids to Little Tokyo and support small businesses in the area.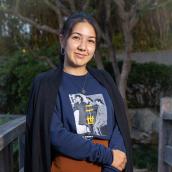 EMIKO KRANZ
Emiko Kranz is a mixed race Yonsei in her third and final year of the UCLA Asian American Studies MA, Community Health Sciences MPH concurrent degree program whose research focuses on racial health equity and community-centered health practices, especially as delivered by cultural community-based organizations. She serves as a Director on the Board of Go For Broke National Education Center and student representative on the UCLA Community Health Sciences Equity, Diversity, and Inclusion Committee.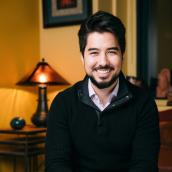 KENJI KURAMITSU
Kenji Kuramitsu, MDiv, LCSW, is a psychotherapist, writer, and yonsei/gosei. Trained as a clinical social worker and health care chaplain, he draws from experiences in antiracism organizing and theological education to provide attuned mental health and spiritual care in clinical, retreat, and movement settings.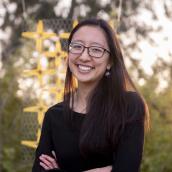 KRISTI LIN
Kristi Mieko Lin is an artist and Principal Landscape Architect at Falling Waters Landscape in San Diego, California. She discovered her passion for landscape architecture on a Manzanar Pilgrimage with the Florin chapter of the JACL, which sparked her interest in using landscapes to tell stories.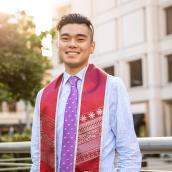 DEVON MATSUMOTO
Devon Matsumoto (he/him) is a settler on Muwekma-Ohlone Land, also known as the South Bay Area of California. He currently works as a youth advocate at an organization dedicated to ending the school to prison pipeline. A community organizer in San Jose Nikkei Resisters and the Young Buddhist Editorial, he seeks out pathways toward healing through community building and social justice through an abolitionist lens.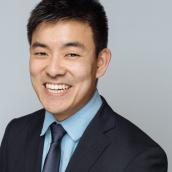 KOTA MIZUTANI
Kota Mizutani currently serves as the Press Secretary for Chairman Bobby Scott (VA-03) of the U.S. House Committee on Education and Labor. He has served in a variety of JACL leadership positions and worked in the United States House of Representatives as an Asian Pacific American Institute for Congressional Studies Education and Labor Policy Fellow with Representative Mark Takano (CA-41) and Staff Assistant for Representative Don Beyer (VA-08).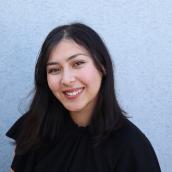 NINA NAKAO
Nina Nakao (she/her) is the Virtual Learning Coordinator at JANM, where she develops and sustains nationwide programming for students grades 1–12, college, and adult groups. A biracial Yonsei with roots in Hawaii and the Bay Area, she also engages in political education through electoral work with Nikkei Progressives.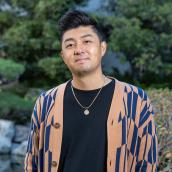 ALEC NAKASHIMA
Alec Nakashima is the Founder and Creative Director of AKASHI-KAMA, a fashion and lifestyle brand which showcases the point of view of Asian Americans, and multiple cultures creating something new over time. He also works with the Go For Broke National Education Center to honor Japanese American heroes and continues to be inspired by previous generations.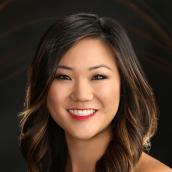 MEGAN ONO
Megan Tomiko Ono is a purpose-driven agent of change on a mission to create innovative, cross-sector solutions to the world's most pressing challenges. As a Corporate Social Responsibility Project Lead at American Honda Motor Co., Inc., she develops and implements enterprise-wide CSR initiatives. An advocate for youth and current Board Member for Kizuna, she is committed to empowering the next generation of global citizens to lead, using their unique identities as their "superpower."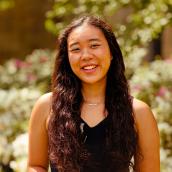 MARIKO ROOKS
Mariko Fujimoto Rooks (shey/they/neutral) is pursuing a master's in Public Health in Social and Behavioral Sciences at Yale University. Mariko has long been engaged in the Japanese American community through organizations including Senshin Buddhist Temple, Kizuna, and Sustainable Little Tokyo, and serves as the JACL's National Student/Youth Council's Eastern District Representative.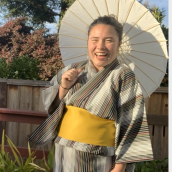 MIYA SOMMERS
Miya Sommers (they/she) is a gosei and third generation settler on the territory of Huichin, Chochenyo-speaking Ohlone land. They are the Assistant Director of Asian Pacific American Student Development at UC Berkeley and is a master's student in Asian American Studies at San Francisco State University. Their journey in community work has been framed by the World War II experiences of their maternal grandparents and continuous participation in Nikkei Resisters for the development of a critical Nikkei consciousness.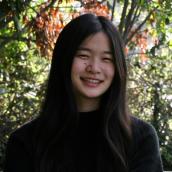 MIYE SUGINO
Miye Sugino is a Japanese-Korean American artist living in Los Angeles. Her work, which has been recognized by the National YoungArts Foundation and U.S. Presidential Scholars in the Arts among others, distills inexpressible topics—like memory, displacement, and loss—into an image.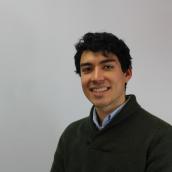 VINICIUS TAGUCHI
Vinicius Taguchi is a Japanese-Brazilian American serving as the President of the JACL Twin Cities Chapter in Minneapolis, Minnesota, and the First Vice-Governor of the JACL Midwest District, supporting their goals of sharing Japanese American history in the Midwest, including the MIS at Fort Snelling, Minnesota. He is a PhD candidate in Civil Engineering at the University of Minnesota, where he studies urban hydrology, stormwater management, and green infrastructure.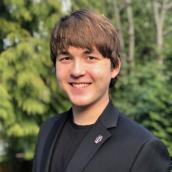 KAI VANDERLIP
Kai Vanderlip is a junior at Tesla STEM high school in Redmond, Washington and a gosei with family from Kauai, Hawai'i. Passionate about law, justice, and writing, he founded a literature project that added six picture books about the incarceration to elementary school libraries in his school district and reached 14,000 kids.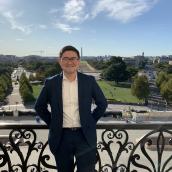 MATTHEW WEISBLY
Matthew Weisbly is the current Education and Communications Coordinator for the JACL National in Los Angeles. He is a member of Nikkei Rising, the young adult branch of Japanese American Memorial Pilgrimages, a co-host of the Yon-Say podcast, and creates educational and cultural content.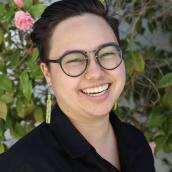 JOY YAMAGUCHI
Joy Yamaguchi (they/she) is a Yonsei community organizer and abolitionist. They are currently the Public Programs Supervisor at the Japanese American National Museum where they oversee the calendar of events highlighting the museum's mission and exhibitions. They are on the Coordinating Committee and Little Tokyo Committee of Nikkei Progressives, an intergenerational grassroots organizing group fighting for liberatory change.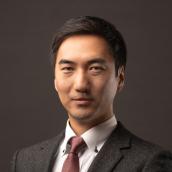 DEREK YAMASHITA
Derek Yamashita is the Creative Director of The Hidden Japan, which promotes the deeper sides of Japan beyond the big cities by working with local communities and the government to address a wide range issues holding these regions back. He is eagerly awaiting Japan's reopening to put on a vast amount of projects in the future.
Body 1
JANM thanks the 30 Under 30 Changemakers Committee Members for their commitment and dedication in reviewing all nominations.
SELECTION COMMITTEE
Kristin Fukushima
Jennifer Hirano
Kari Nakama
Stephanie Nitahara
Nancy Okubo
Sebastian Ontiveros
Amy Watanabe
Richard M. Watanabe, PhD
Thank you to Lo & Sons for their contribution of stylish, eco-friendly, and versatile travel bags for the 30 changemakers.
Anchor Tag
nomination-form
Nomination Guidelines
Body 1
Can be self-nominated.
Nominee works in their community or professional life to improve, advocate, or educate about the Japanese American experience.
The nominee must be 29 years of age or younger through December 31, 2022.
Nominations must be submitted by 5 p.m. (PST) on January 31, 2022.
Selected nominees will be evaluated through a qualitative process by the selection committee based on the nominator's responses and basic vetting procedures.
Nominees must accept their nomination and provide a CV or references to move forward in the selection process.
FAQ
How can I nominate my friend/my colleague/myself?
The application period for JANM's 30 Changemakers Under 30 list will open on December 1, 2021, and close on January 31, 2022, at 5 p.m. (PST). See nomination form above.
Nominees must be 29 or younger on December 31, 2022.
Do nominees need to be Japanese American/Asian American?
No, they do not need to be Japanese American or Asian American, but their contributions should exemplify JANM's mission.
Can nominees be located anywhere?
Nominees should be based in the United States for consideration, but their work can be global/transnational in scope so long as they pertain to JANM's mission.
Do nominees need to have experience collaborating with JANM?
No, nominees do not need to have prior experience visiting or working with JANM.
What is the selection process?
Initially, all nominations are screened by a committee to ensure all necessary information has been provided. During the initial screening, we will narrow the group down to semi-finalists. A panel will then review this group until a consensus is reached on the finalists. Of those, we will tentatively choose the final honorees and five to ten alternates.
Can I nominate someone with multiple focus areas?
If an individual has a project that spans multiple areas, please choose all areas of focus that apply.
How will I know if my nomination was received?
An e-mail will be sent to the address listed in the application to confirm receipt of the submitted form. If it's determined that the application is incomplete or missing some information, a follow-up e-mail will be sent upon review.
How and when will the selected nominee be notified?
Selected nominees will be notified of their selection via email in March 2022.
What is the recognition for the 30 honorees?
The 30 honorees will be recognized at JANM's 30th Anniversary Benefit Reception event held in downtown Los Angeles on April 30, 2022. The honorees will be listed publicly on JANM's website and social media. Honorees can leverage their selection in their personal marketing materials, press releases, and other messaging to promote their work or projects.
Will honorees need to be present?
Honorees will not need to be present for the 30th Anniversary Benefit Reception event to be recognized, but will be asked to provide a photo and brief, one-paragraph bio for inclusion in published materials. Travel and accommodation will not be provided by JANM.
Whom can I contact if I have more questions?