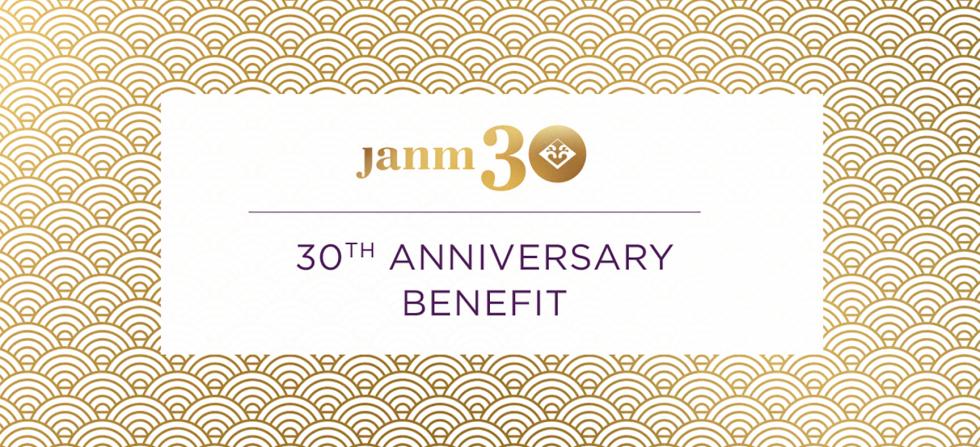 GALA DETAILS
Join us in-person (by invitation only) or online. See below for details!
For our 30th anniversary, we will recognize 30 young people that exemplify JANM's mission and are making extraordinary contributions in the arts, business, culture, education, politics, sports, technology, and more. As we look to the future, we celebrate the connection between the next generation and our past honorees, whose achievements have strengthened the community.
Do you know someone worthy of recognition? The nomination process is open to the public. The deadline for nominations is January 31, 2022.
Guidelines
Read our nominations guidelines.
Nominations
Submit your nominations for 30 Changemakers Under 30!
FAQ
Have questions? See our Frequently Asked Questions.
Nomination Guidelines
Body 1
Can be self-nominated.
Nominee works in their community or professional life to improve, advocate, or educate about the Japanese American experience.
The nominee must be 29 years of age or younger through December 31, 2022.
Nominations must be submitted by 5 p.m. (PST) on January 31, 2022.
Selected nominees will be evaluated through a qualitative process by the selection committee based on the nominator's responses and basic vetting procedures.
Nominees must accept their nomination and provide a CV or references to move forward in the selection process.
Anchor Tag
nomination-form
FAQ
How can I nominate my friend/my colleague/myself?
The application period for JANM's 30 Changemakers Under 30 list will open on December 1, 2021, and close on January 31, 2022, at 5 p.m. (PST). See nomination form above.
Nominees must be 29 or younger on December 31, 2022.
Do nominees need to be Japanese American/Asian American?
No, they do not need to be Japanese American or Asian American, but their contributions should exemplify JANM's mission.
Can nominees be located anywhere?
Nominees should be based in the United States for consideration, but their work can be global/transnational in scope so long as they pertain to JANM's mission.
Do nominees need to have experience collaborating with JANM?
No, nominees do not need to have prior experience visiting or working with JANM.
What is the selection process?
Initially, all nominations are screened by a committee to ensure all necessary information has been provided. During the initial screening, we will narrow the group down to semi-finalists. A panel will then review this group until a consensus is reached on the finalists. Of those, we will tentatively choose the final honorees and five to ten alternates.
Can I nominate someone with multiple focus areas?
If an individual has a project that spans multiple areas, please choose all areas of focus that apply.
How will I know if my nomination was received?
An e-mail will be sent to the address listed in the application to confirm receipt of the submitted form. If it's determined that the application is incomplete or missing some information, a follow-up e-mail will be sent upon review.
How and when will the selected nominee be notified?
Selected nominees will be notified of their selection via email in March 2022.
What is the recognition for the 30 honorees?
The 30 honorees will be recognized at JANM's 30th Anniversary Benefit Reception event held in downtown Los Angeles on April 30, 2022. The honorees will be listed publicly on JANM's website and social media. Honorees can leverage their selection in their personal marketing materials, press releases, and other messaging to promote their work or projects.
Will honorees need to be present?
Honorees will not need to be present for the 30th Anniversary Benefit Reception event to be recognized, but will be asked to provide a photo and brief, one-paragraph bio for inclusion in published materials. Travel and accommodation will not be provided by JANM.
Whom can I contact if I have more questions?