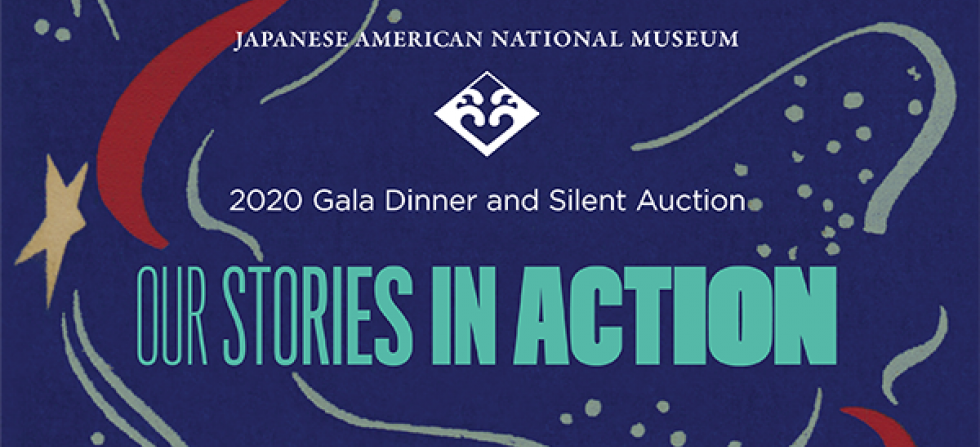 Thank you to everyone who participated in our 2020 Online Auction!
All auction items are now closed. Please visit the Gala page to find out about our next Gala and Auction event!
FAQ
Can anyone participate in the Online Auction?
The auction is open to everyone 18 years and older. You must be 21 years and older to bid on any alcohol-related auction package. We encourage you to share the link with your friends and family.
To participate in the Auction from the convenience of your home, you just need to register on janm2020.givesmart.com. Bidders will be responsible for paying immediately upon winning, and must cover shipping costs or coordinate pick-up of their items/certificates from the Japanese American National Museum during designated times. Instructions will be sent to winners after the auction closes. (Only domestic shipping can be provided.
What technology will I need to participate?
To view and bid on auction items, you will need access to a computer or mobile device such as a smartphone or tablet with internet connection. You will be required to enter in your mobile phone number to participate, as you will receive text notifications regarding your bids. We recommend that you check the website or your text messages periodically to see the status of your bids. If you need any assistance to place bids prior to April 18, please contact us at galadinner@janm.org.
Can I pay by cash/check by mail or in person?
Upon registering at janm2020.givesmart.com, you will be asked to provide credit card information. Bidders will need to authorize their winning bid charges to that credit card immediately after the auction closes. Unfortunately, we cannot accept payments by check or cash at this time to ensure that all transactions can be fulfilled in a timely manner.
How do I pick up my items?
To receive your items, you must pay online by credit card in order to coordinate delivery/pick-up of your item. Within the week following the closing of the auction, we will contact you regarding your preference for delivery versus in-person pick-up at JANM.
For delivery, we will add any shipping and handling costs to your balance for you to authorize payment. Once we have received payment confirmation for the shipping costs, we will package the item and choose the mail carrier at our discretion. If you would like to add insurance for the shipment, please let us know.
Pick-ups will be available during designated times. We will require a signature upon pick-up. Instructions will be sent to winners after the auction closes.
I've mistakenly placed a bid. What do I do?
Please ask for assistance from our team by emailing galadinner@janm.org by April 17 at 5 p.m., or calling us at 213.830.5658 on April 18 by 7 p.m.
Can I still donate an item to the auction?
Thank you for your interest. We are no longer accepting donations for the 2020 auction. If you'd like to donate something for next year, please let us know.
I'm having difficulties using GiveSmart. Are there steps I can follow to make sure I'm able to bid?