2022 Lexus Opportunity Drawing
---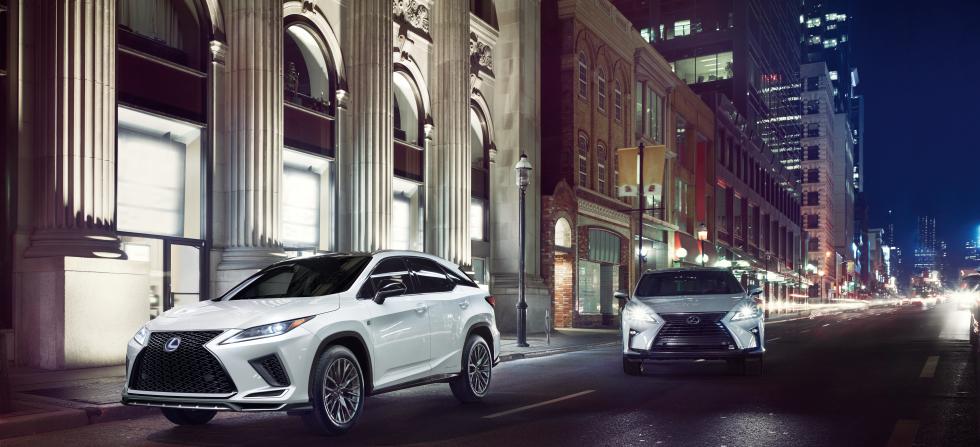 GALA DETAILS
InterContinental Los Angeles Downtown and live-streamed on YouTube
Body 1
Congratulations to Dan Abrams and Nan Cohen of Sarasota, Florida!
Dan and Nan are the winners of the Lexus Opportunity Drawing and will be receiving a brand new 2022 Lexus RX 450h!
Thank you to everyone who purchased drawing tickets that added to the success of our event. Funds raised will support JANM's educational programming and outreach.
For details about the Lexus RX 450h, visit lexus.com/models/RX-hybrid.
The 2022 Lexus Opportunity Drawing is proudly sponsored by

Actual vehicle may differ from photo.
Anchor Tag
complete-rules
Body 1
2022 JANM Lexus Opportunity Drawing Official Rules
Individuals ineligible to participate in the Japanese American National Museum 2022 Lexus Opportunity Drawing ("Drawing") are as follows: Japanese American National Museum ("JANM") employees and individuals living in the same household as JANM employees; officers, directors, shareholders, employees, agents, representatives, dealers, dealer associations, advertising agencies, and contractors of Toyota Motor North America, Inc., its parent, subsidiaries and/or affiliates (collectively, "TMNA"); individuals who will not have attained the applicable age of majority in his/her state of legal residence by April 30, 2022; individuals who are not legal residents in the continental U.S.; and individuals who do not possess a valid U.S. driver's license. Drawing entries available for purchase, as follows: by mail to JANM; by email at specialevents@janm.org, or by phone at 213.830.5658 ("Drawing Entries"). Only official Drawing Entries will be accepted. No photocopies permitted. Void where prohibited or restricted by law. One winner ("Winner") will be chosen by random drawing from all eligible Drawing Entries ("Drawing"), at the InterContinental Los Angeles Downtown on April 30, 2022, to receive a 2022 Lexus RX 450h with a manufacturer's suggested retail price of $53,020.00 ("Prize Vehicle"). The Winner must be able to present evidence of adequate insurance in order to receive Prize Vehicle. Winner is subject to verification of compliance with these Rules & Regulations and may be required to execute a liability release and affidavit of eligibility/publicity release. The Prize Vehicle shall only be delivered in the continental U.S. at a location and within a delivery period designated by JANM. JANM shall take all reasonable efforts, subject to availability, to deliver the Prize Vehicle within 120 days of completion of Winner verification process. Special delivery arrangements will be made if Winner is resident of Hawaii. Winner shall bear all risk of loss or damage to the Prize Vehicle after it has been delivered to the specified delivery site. Winner must personally retrieve the Prize Vehicle within 30 days of written notification of delivery. Winner is responsible for income and other taxes, license, title, registration, and other expenses associated with receiving the Prize Vehicle. Prize Vehicle is non-transferable (e.g., Winner must take title to Prize Vehicle) and no substitutions for cash or any other prize(s) permitted (although JANM may substitute an alternate prize of comparable or greater value at its sole discretion). Prize Vehicle is subject to withholding tax at a 28% rate (subject to change) which will be collected by JANM. Acceptance of Prize Vehicle constitutes permission for JANM and TMNA and/or their designees to use the Winner's name, address, photograph, testimonial, or other likeness and/or Prize Vehicle information or personal exposition (and/or any edited portion thereof) for promotional, advertising, and/or publicity purposes in any media, now or hereafter known throughout the world in perpetuity, without compensation or notice to, or further consent of, the Winner to the greatest extent permitted by law. Neither JANM nor TMNA shall have any responsibility or liability whatsoever for any property loss, damage, personal injury, or death, in connection with the Prize Vehicle, provided, however, that TMNA shall be solely responsible for any express written limited warranties specifically set forth in the applicable Owner's Guide for the Prize Vehicle for the term set forth therein. Drawing participants agree to release JANM and TMNA and their respective affiliates, directors, officers, employees, and contractors from any liability, including, without limitation, property loss, injury, or death resulting from participation in Drawing and/or Winner's use of Prize Vehicle. Odds of winning the Prize Vehicle depends on number of eligible Drawing Entries received. Drawing will be held in compliance with all federal, state, and local laws. Non-deductibility of Drawing Entries: The IRS has taken the position that amounts paid for changes in raffle, lotteries, or similar drawings for valuable prizes are not gifts, and consequently, the purchase of a Drawing Entry does not qualify as a deductible charitable contribution. Drawing participants agree to be bound by these Rules & Regulations, also available by contacting galadinner@janm.org. JANM is a 501(c)(3) non-profit organization. Federal Tax ID #95-3966024.