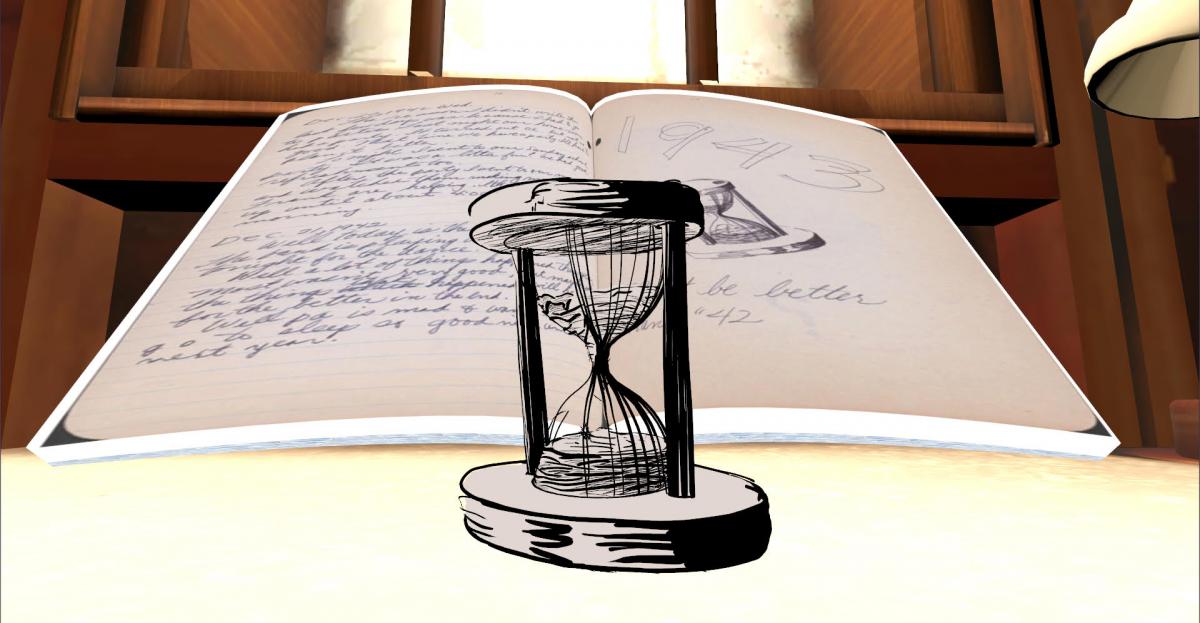 A Los Angeles native, Stanley Hayami is an ordinary American teenager from Mark Keppel High School in Alhambra writing in his journal about school and his dreams of becoming an artist/writer. But this is 1942, and his Japanese American family is imprisoned at Heart Mountain concentration camp in Wyoming.
In A Life in Pieces: The Diary and Letters of Stanley Hayami, his writings from camp and wartime letters are brought to life with a 3D virtual experience that can be accessed via smartphone. His artwork, journal entries, and letters will also be on display.
The young teen's words and sketches are a window into his everyday life and feelings. Stanley opens up about his family's incarceration, the military draft, and the importance of serving his country. 
In 1944, Stanley is drafted into the U.S. Army's 442nd Regimental Combat Team, the segregated, Japanese American unit that would become the most decorated unit in U.S. history for its size and length of service. World War II hysteria led to more than 110,000 people of Japanese ancestry—most of them American citizens—to be held at remote U.S. concentration camps. Many young men like Stanley, were drafted or volunteered for the military, leaving behind their families in camp.
Stanley's letters home to his family reveal the hardships from the European front lines, while also keeping a positive outlook, so as not to worry his parents.
At the age of 19, Stanley is killed in Italy while trying to rescue a fellow soldier during combat. His legacy lives on through his diary, art, and letters donated to JANM by his family.
A Life in Pieces: The Diary and Letters of Stanley Hayami was created by Nonny de la Peña of Emblematic and Sharon Yamato in collaboration with the Japanese American National Museum. It will have its World Premiere at the Tribeca Festival 2021 in the Immersive category.
Sponsored by:
U.S. Department of the Interior, National Park Service, Japanese American Confinement Sites Grant Program
The California Civil Liberties Public Education Program
The Takahashi Foundation
Department of Cultural Affairs, Los Angeles
California Humanities
Pasadena Arts Alliance
Media Sponsor:

Sponsored by:
U.S. Department of the Interior, National Park Service, Japanese American Confinement Sites Grant Program
The California Civil Liberties Public Education Program
The Takahashi Foundation
Department of Cultural Affairs, Los Angeles
California Humanities
Pasadena Arts Alliance
Media Sponsor: