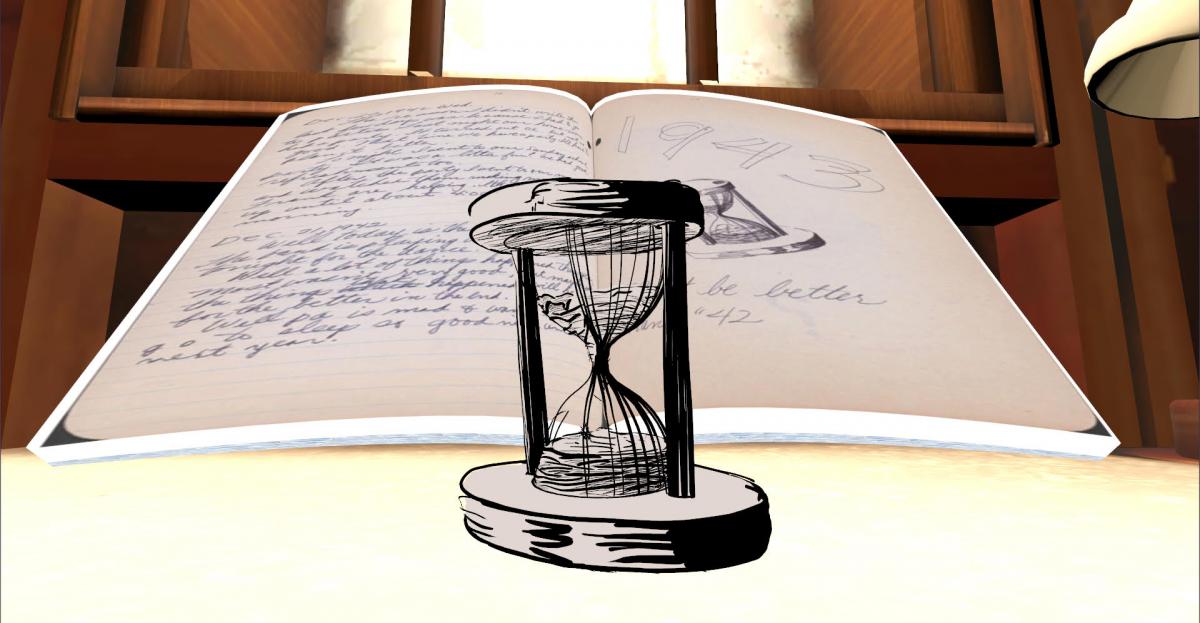 Stanley Hayami was an ordinary American teenager from Mark Keppel High School in Alhambra, Calif. who enjoyed writing and sketching in his diary. Born on December 23, 1925, he was the son of Frank Naoichi and Asano Hayami. Stanley was the second youngest of four children, and in 1941, he was living the life of an average teenager in San Gabriel, Calif.
The December 7, 1941 Pearl Harbor attack by Japan forever altered the life of Japanese Americans on the West Coast. A few months later, President Franklin D. Roosevelt signed Executive Order 9066, which led to the exclusion, forced removal, and unconstitutional incarceration of people of Japanese ancestry living on the west coast of the United States, two-thirds of whom were American citizens by birth. 
Executive Order 9066 forced the entire Hayami family to leave their San Gabriel home and nursery business. They were incarcerated first at the Pomona Assembly Center in California, and then later sent to Heart Mountain concentration camp in Wyoming. 
Imprisoned at the age of 16, Stanley wrote and sketched in his journal about school and his dreams of becoming an artist/writer. The young teen's words and artwork are a window into his everyday life and feelings. Stanley opens up about his family's incarceration, the military draft, and the importance of serving his country. 
Stanley's Diary, February 12, 1943:
Last Tuesday I went to a meeting held by the army concerning…voluntary enlistment…. A lot of people wanted to know if they could have some guarantees so that after the war was over, they wouldn't have their citizenship taken away…. He says…it'll show that we are truly Americans, because we volunteered despite the kicking around that we got. On the other hand however…if we all do not volunteer(ed) …. Instead of improving our relations with the other Americans it would make it worse.
In 1944, Stanley was drafted into the U.S. Army's 442nd Regimental Combat Team, the segregated, Japanese American unit that would become the most decorated unit in U.S. history for its size and length of service. 
Many young Japanese American men like Stanley, were drafted or volunteered for the military, leaving behind their families in camp.
Stanley's letters home to his family reveal the hardships from the European front lines, while also keeping a positive outlook, so as not to worry his parents.
At the age of 19, Stanley is killed in northern Italy while trying to rescue a fellow soldier during combat. His legacy lives on through his diary, art, and letters donated to JANM by his family.
The Stanley Hayami Collection
Explore pages from Stanley Hayami's 96-page diary, which he kept from 1941 to 1944. He explores a range of youthful thoughts and dreams—from becoming an artist-writer, longing for his San Gabriel, Calif. home, to the meaning of democracy. The diary includes his pen and ink drawings. 
Sponsored by:
U.S. Department of the Interior, National Park Service, Japanese American Confinement Sites Grant Program
The California Civil Liberties Public Education Program
Additional support provided by:
The Henri and Tomoye Takahashi Charitable Foundation
Department of Cultural Affairs, City of Los Angeles
California Humanities
The Kosasa Foundation
Pasadena Arts Alliance
Media Sponsor:

Sponsored by:
U.S. Department of the Interior, National Park Service, Japanese American Confinement Sites Grant Program
The California Civil Liberties Public Education Program
Additional support provided by:
The Henri and Tomoye Takahashi Charitable Foundation
Department of Cultural Affairs, City of Los Angeles
California Humanities
The Kosasa Foundation
Pasadena Arts Alliance
Media Sponsor: