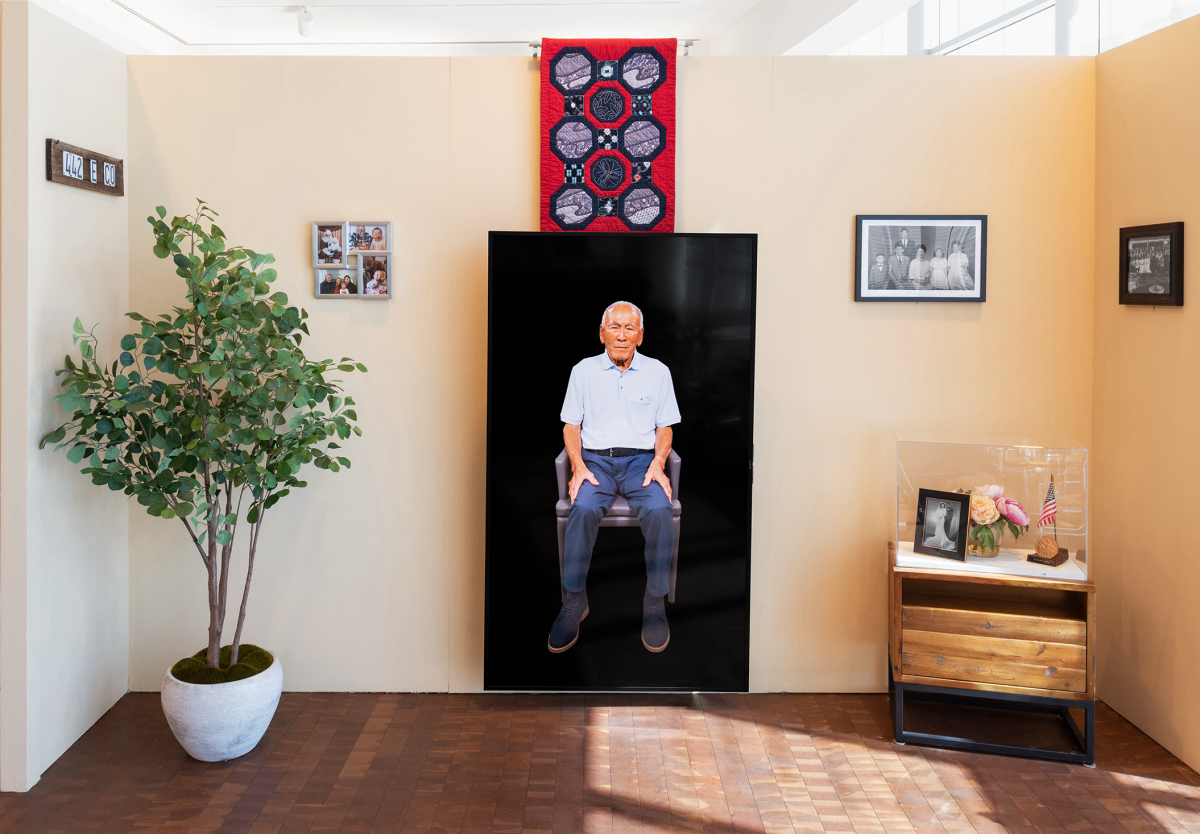 (1923–2020)
Lawson Sakai served in the U.S. Army during World War II in the 442nd Regimental Combat Team (RCT), one of the most highly decorated units in U.S. military history. The 442nd RCT was a segregated unit, composed almost entirely of Nisei, second-generation Americans of Japanese ancestry. 
In February 1942, in the months following the attack on Pearl Harbor, the U.S. government began laying the groundwork for the eventual forced relocation of 120,000 Americans of Japanese descent on the west coast and subsequent incarceration in detention camps that operated from 1942 to 1946.
In March 1942, 18-year-old Lawson and his family were forced to leave their home and farm in Montebello, California. The Sakai family relocated to Colorado, which was outside of the exclusionary zone along the west coast. As a result, they were not subjected to incarceration in one of the federal government's ten detention camps.
In 1943, Lawson enlisted in the U.S. Army. As a part of the 442nd RCT, he fought in major campaigns during WWII, and the rescue of the "Lost Battalion" in France in 1944. He was awarded numerous medals including four Purple Hearts, two Bronze Stars, a Combat Infantryman Badge for his service and heroism during the campaigns in Italy and France, and the French Legion of Honor, among others.
After the war, Lawson returned home, where he married Mineko Hirasaki and started a family. In 2005, Lawson founded the Friends and Family of Nisei Veterans (FFNV), a nonprofit dedicated to preserving the legacy of Japanese American veterans of the 442nd RCT.