FOR IMMEDIATE RELEASE - August 5, 2021
PRESS CONTACTS:
Joseph Duong - jduong@janm.org - 213-830-5690
JANM CELEBRATES 2021 NATSUMATSURI VIRTUAL FAMILY FESTIVAL WITH FREE ONLINE EVENTS STARTING SATURDAY, AUG. 14, 2021
---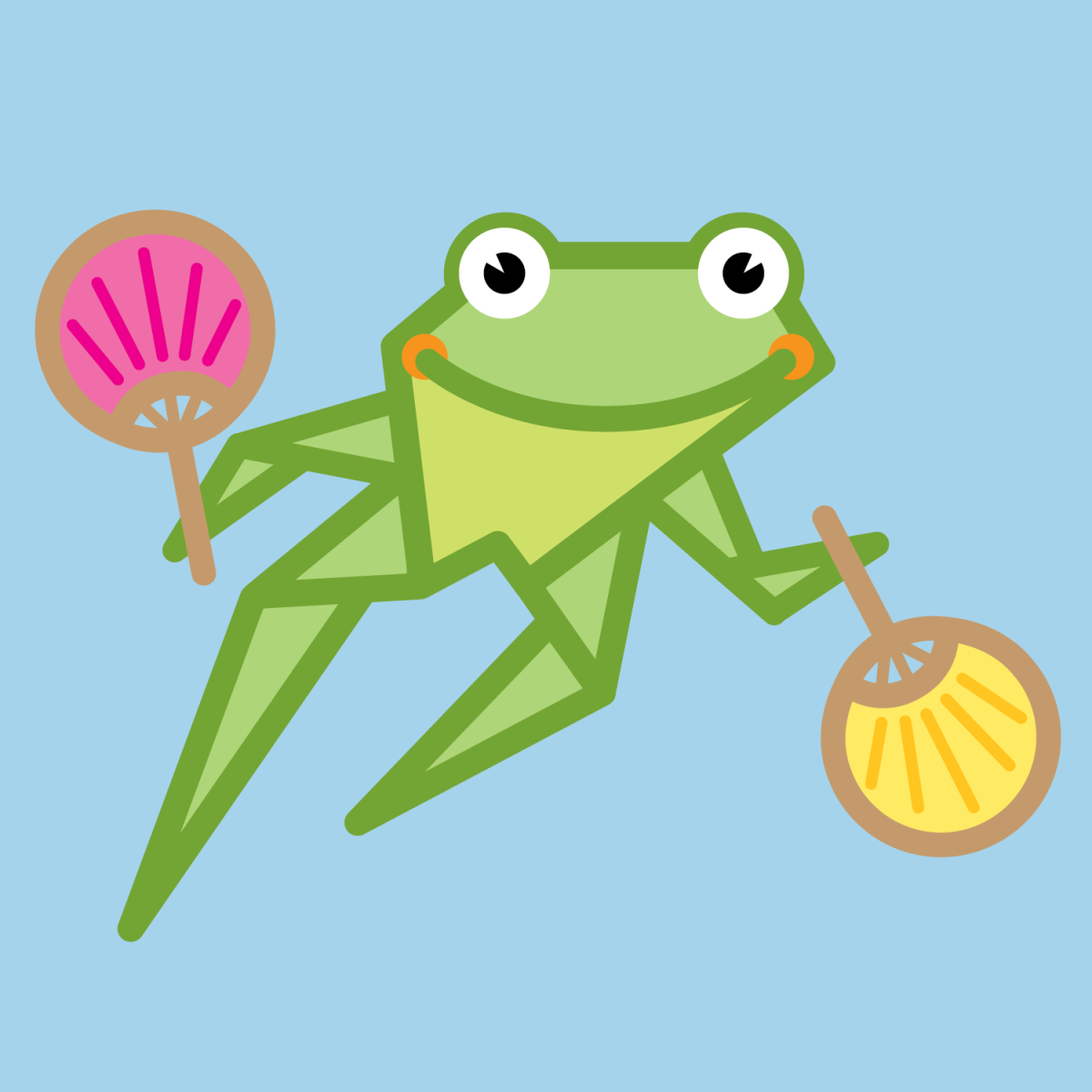 LOS ANGELES—The Japanese American National Museum (JANM) will begin its 2021 Natsumatsuri Virtual Family Festival on Saturday, August 14. This online summer celebration will feature free Japanese and Japanese American virtual events, crafts, and activities for all ages.
Virtual activities:
Paper sun hat – Making your own unique and fun paper sun hats is a JANM tradition. Download the instructions to craft a wide-brimmed hat to shade yourself from summer rays. And learn about the historic inspiration for these protective bonnets!
Ruthie's origami corner – Watch our video to learn how to fold a mini, paper yukata (summer kimono), popular attire during Japanese summer festivals! The video will premiere on  janm.org/natsumatsuri2021 on Saturday, August 14. (This activity is named in honor of JANM volunteer Ruthie Kitagawa (1937–2020), who led origami activities at the museum for many years.)
Colorful windsock – Join this video to make a festive decoration that waves in the wind. Inspired by the Tanabata Festival kazari (decorations) that fly above Little Tokyo during summer. The video for this activity will premiere at janm.org/natsumatsuri2021 on Saturday, August 14.
Unboxed with JANM Collections – This installment of the Unboxed video series dives into JANM's incredible photo collection of JA life as it explores summer food, fun, and festivals. The video for this activity will premiere on janm.org/natsumatsuri2021 on Saturday, August 14.
Nikkei Matsuri Photo Activity  
July 17 – August 22, 2021
Every year, Nikkei communities around the world gather for fun cultural activities and food at matsuri (festivals). These events often celebrate specific occasions such as Tanabata and Obon. JANM's Discover Nikkei project is compiling photos to share our global Nikkei community's matsuri traditions. We want to see photos of your family's participation in bon odori, special foods, games, and other traditional (or non-traditional) decorations and celebrations.

To participate, just email your photo and a brief description to editor@DiscoverNikkei.org. For complete submission guidelines and to view photos already submitted, visit Discover Nikkei.

This activity is presented in conjunction with the Nisei Week Foundation.
 
Raffle for JANM Membership – Make sure to participate in our activity raffle for a chance to win a FREE year of membership! Leave a comment answering the Festival Question on our YouTube videos to enter the raffle!

The Festival Questions can be found in the Natsumatsuri video descriptions or program content. All comments on any of these platforms must be posted by 5 p.m. (PDT) on Sunday, August 15, 2021. Limit one entry per household per video/program.
For members: 
10:00 AM - 11:00 AM

Virtual Members Only: A Life in Pieces Conversation
All JANM Members are invited to an exclusive Members Only conversation with JANM's VP of Exhibitions and Art Director Clement Hanami, writer/filmmaker Sharon Yamato, actor Kurt Kanazawa, and Emblematic's founder and CEO Nonny de la Peña in the gallery before the museum opens to the public. They will discuss the virtual reality video created for A Life in Pieces: The Diary and Letters of Stanley Hayami.

This program is FREE for all members, but RSVPs are required in advance at the RSVP link, by email to memberevents@janm.org, or phone at 213.830.5646.
For more information or questions, contact publicprograms@janm.org
And please celebrate our Natsumatsuri (summer festival) on social media @jamuseum. Use the hashtag #NatsumatsuriAtJANM on social media to share how you're celebrating with us from home! 
 
Sponsors:
Los Angeles County Arts & Culture
MUFG Union Bank
The Nissan Foundation
Department of Cultural Affairs, City of Los Angeles
Bank of America
 
Media Sponsor: The Rafu Shimpo

###
Established in 1985, JANM promotes understanding and appreciation of America's ethnic and cultural diversity by sharing the Japanese American experience. Located in the historic Little Tokyo district of downtown Los Angeles, JANM is a hybrid institution that straddles traditional museum categories and strives to provide a voice for Japanese Americans as well as a forum that enables all people to explore their own heritage and culture. Since opening to the public in 1992, JANM has presented over 70 exhibitions onsite while traveling 17 exhibits to venues such as the Smithsonian Institution and the Ellis Island Museum in the United States, and to several leading cultural museums in Japan and South America. For more information, visit janm.org or follow us on social media @jamuseum.
###